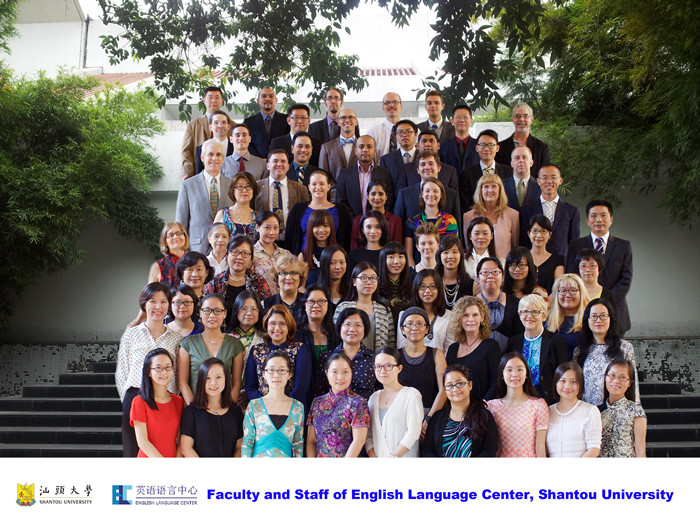 At the ELC, we are dedicated to building a community in which teachers from both China and abroad work together collaboratively, collegially, and comfortably. We provide on-going professional development opportunities for the mutual exchange of ideas and thoughts, including presentations from visiting experts in the field and workshops focused on teaching methods and materials. We also hold regular faculty meetings in order to ensure the standards of our curriculum, while at the same time making considerations for individual ideas, preferences, and needs.
The ELC has more than forty faculty members, half of whom are foreign teachers. We also have two interns each year, university graduates who are engaged in practice teaching and help with student activities as part of an exchange program with Whitman College in the U.S. The majority of our teachers have MA degrees in applied linguistics, and many of them have had more than 10 years of teaching experience. They are dedicated to the teaching profession, are active academics in the field of EFL, and have won various kinds of prizes in both teaching and research.
The ELC faculty is by no means limited to the classroom. All of our staff is offered on-campus apartment-style housing, placing our instructors in close proximity to one another and strengthening the sense of community on the STU campus. We also host trips, dinners, and parties year-round, to add to the social atmosphere of teaching in the ELC. These excursions take our staff off the university campus and into one of China's most famed regions, the Canton province. Here they have tasted the famous Chaozhou cuisine, attended a traditional tea ceremony in Xiamen, and even sought fun in the sun on the beaches of the nearby island,Nan'ao!
The English Language Center at Shantou University is a truly enjoyable place to live and work in!